Organizations

Headway
Headway is a policy consultant company based in Brussels, with extensive experience in the field of social sciences, focusing in the provision of social services, the implementation of policy reforms in the social sector and in research innovation.
Headway aims at contributing to the public discourse, as well as to the formulation of ethical and innovative responses at all different spheres and layers of public, corporate and private policy-making and governance, through initiatives entailing both academic and practical contributions.
The Headway team has participated in over 200 EU funded projects in topics, which include, but are not limited to, policy evaluation, environmental issues, migration, radicalisation and social equality. These projects include three (3) Horizon 2020 projects on migration, radicalisation and gender equality in the business sector.
Headway team roles in these projects are related to, among others, leading and participating in the research and innovation actions, designing and delivering educational programs and tools, compiling policy toolkits and participating in the process of disseminating projects' results.
Headway main collaborators are University academics, PhD holders and researchers from reputable universities such as the University of Peloponnese, the Neapolis University in Cyprus, the Democritus University of Thrace and the University of Piraeus.
Οur team consists of highly skilled interdisciplinary academics and practitioners with wide experience in the fields of economics, policy evaluation, environmental sciences, social policy, policy evaluation, migration and radicalization.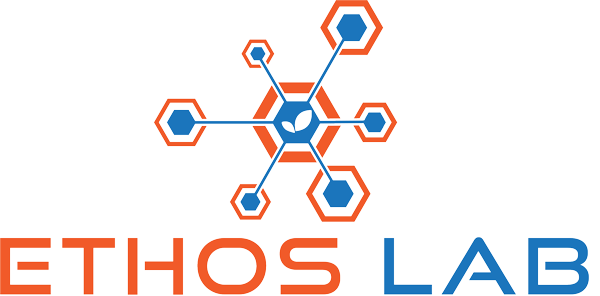 Ethos Lab - Centre for Governance and Sustainability Research
Who We Are
Founded in 2019 by a dynamic blend of seasoned academics and practitioners, Ethos Lab stands as a beacon of excellence in the realm of research-centric, data-driven solutions. Our commitment is to serve businesses, stakeholders, and policymakers with unparalleled expertise and insights.
Our Legacy
With a rich portfolio of over 20 projects spanning data analytics, impact assessment, and policy evaluation, we pride ourselves on our unwavering dedication to excellence and innovation in our domain.
Our Approach
At the core of our operations lies an evidence-based vision. We emphasize real-time data collection and analysis, employing cutting-edge methodologies to gauge the societal impact of policy actions and investments.
Our Network
Our strength is our diverse network of over 20 experts, both resident and non-resident. This eclectic group of professionals ranges from economists and finance specialists to social policy and data analysts. Together, we've collaborated with industry giants in both the public and private sectors, leading knowledge-driven interventions that amplify resilience and educational prospects.
Innovation at Ethos Lab
From our early days, we've been pioneers. We've developed a welfare evaluation method that seamlessly integrates Structural Equations Modelling (SEM), Agent Based Modelling (ABM), data analytics, and Causal Inference. This innovative approach offers a nuanced, context-specific assessment of both current and prospective programmes and policies.
Our Vision
With extensive experience and a broad network of stakeholders and policymakers, Ethos Lab is uniquely positioned to bridge the gap between academia and policy. Our mission? To catalyze meaningful discussions and actions that pave the way for a carbon-neutral future.